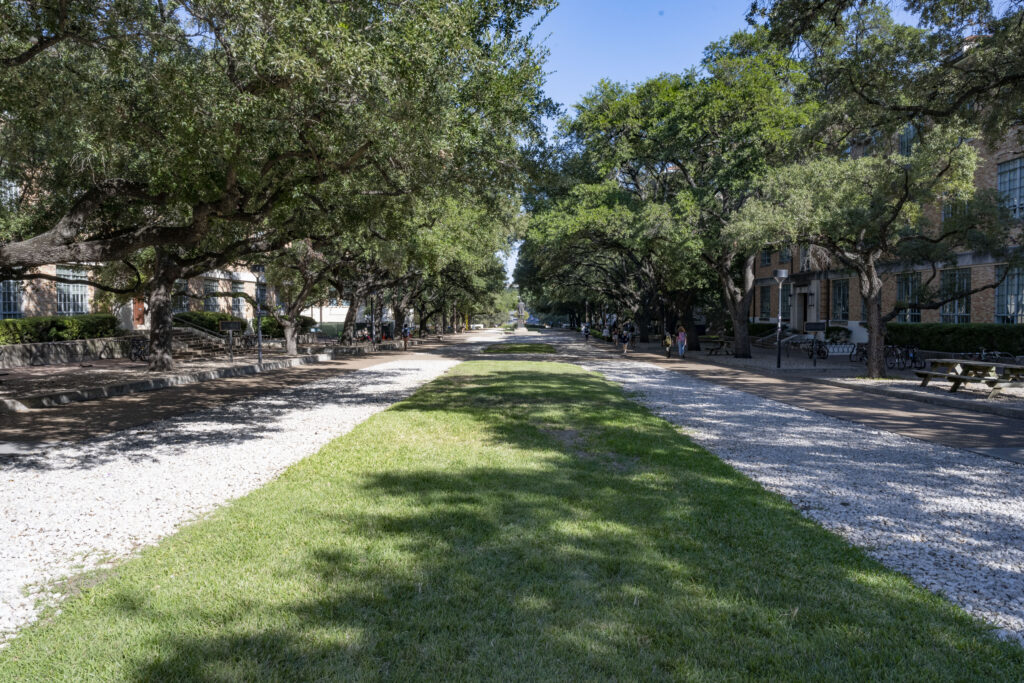 The Precursors—We Are Texas East Mall is a commemorative space dedicated to the students, faculty, and staff members who helped move the university along a historic path of increasing inclusivity. At the figurative center of this commemoration will be the Precursors – the Black students who integrated the University in the 1950s.  
This commemoration will inhabit UT's East Mall at the center of the contemporary campus. As currently conceptualized, the walkway stretching from Speedway to the East Mall fountain will become a narrative timeline that articulates the university's history of increasing inclusivity. Every effort will be made to integrate the living landscape as representational of these narratives. The space between the current fountain and San Jacinto Street will evoke the aspirational future of the university as inclusive and unified in difference.
The Precursors—We Are Texas East Mall will provide a community-building addition to the campus landscape. In doing so, it joins other public-facing campus projects, such as the highly successful Landmarks Public Art Program, in advancing the pedagogical mission of The University of Texas at Austin.