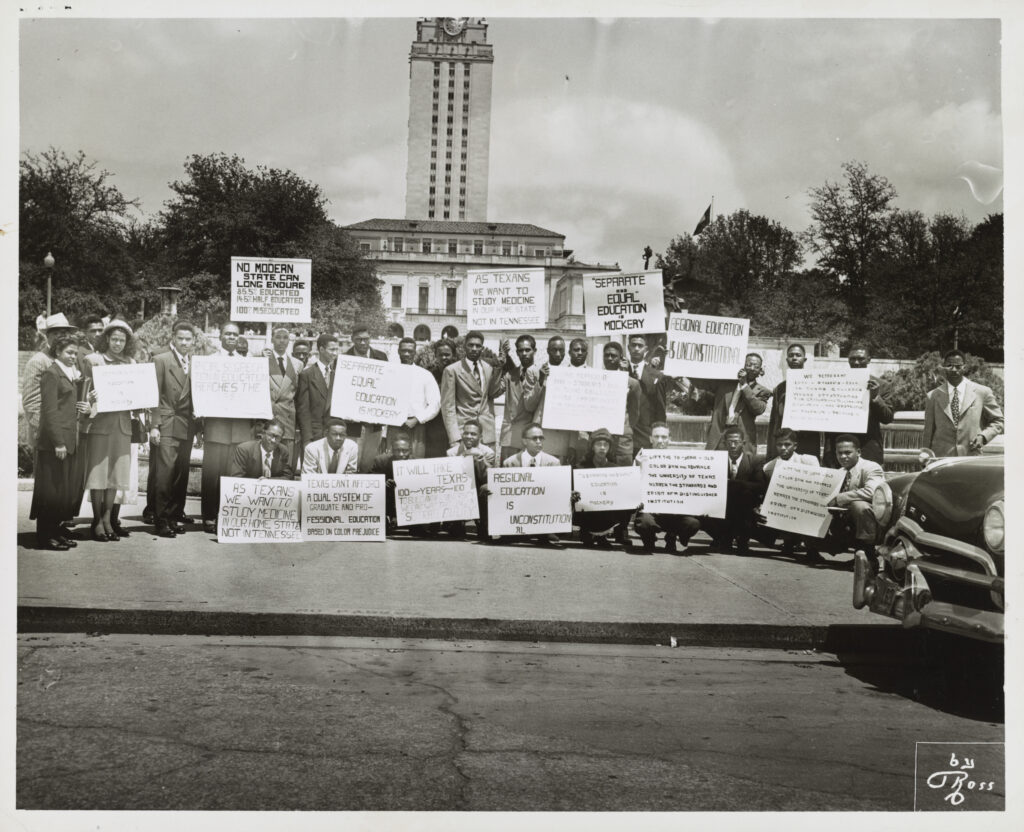 Welcome to the Site Activation of the Sweatt v. Painter Art Installation
September 11–September 22, 2023
Breaking Barriers is a temporary art installation and public history about the Black Texan activists, students, professors, and the wider community who helped end racial segregation at The University of Texas, in Austin, and in our nation. In the 1930s and 1940s, Black Texan NAACP Civil Rights organizers laid the groundwork for a massive, statewide push to challenge segregation in education. In 1950, they triumphed when the Sweatt v. Painter case was decided unanimously by the U.S. Supreme Court, ending racial segregation at the UT Law School and graduate school. The first cohort of Black graduate students immediately enrolled at UT after the historic ruling, opening the doors of The University of Texas and taking a key step in integrating higher education.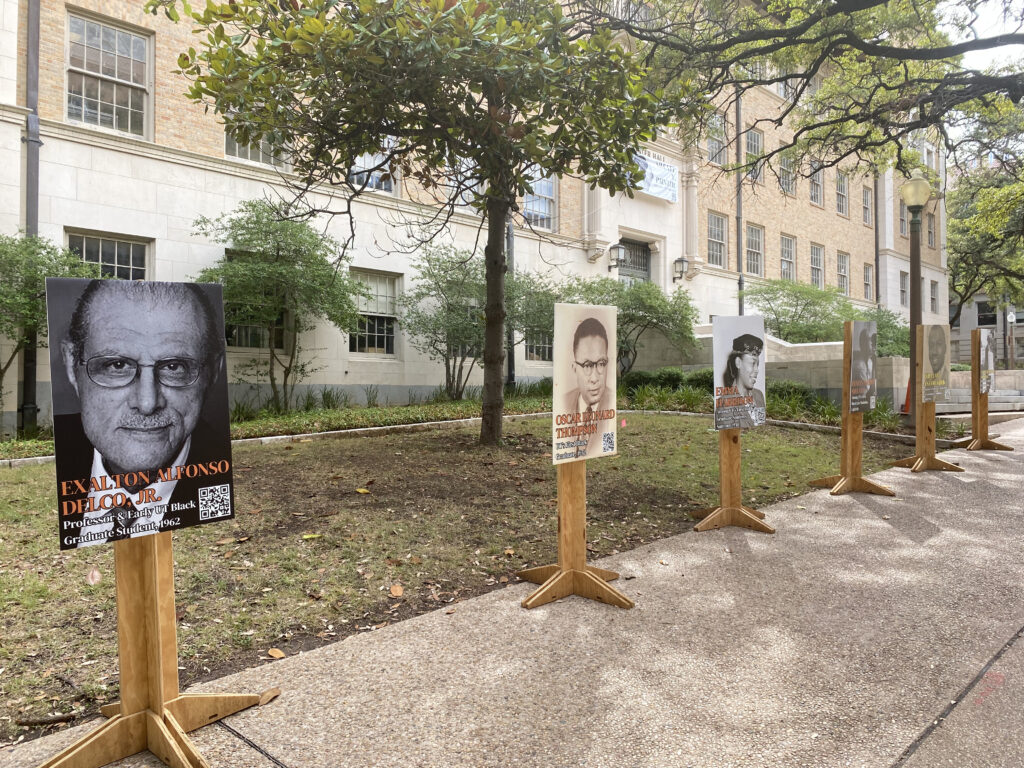 Sweatt v. Painter Commemorative Project
The Sweatt v. Painter Commemorative Project seeks to honor and educate about the university's process of racial inclusivity. The project takes its inspiration from the seminal 1950 Sweatt v. Painter Supreme Court case that initiated the process of integration for UT and higher education in this country. In this case, Heman Sweatt successfully sued The University of Texas, represented by President T. S. Painter, to gain entry to the institution's racially segregated law school. Sweatt was supported in his effort by the NAACP, including such central players as Thurgood Marshall and Lulu B. White. This commemorative project recognizes these principal protagonists and the expanded access to the university afforded by the case.
The Sweatt v. Painter Commemorative Project entails the construction of a new Heman Sweatt entrance to Painter Hall, including a commemorative exterior, both outside and just inside the new entrance. This landscape will include a physical honoring of Heman Sweatt and other key figures as well as features commemorating the legal struggles for racial equity in higher education at UT and around the country.
Along with its commemorative dimension, the Sweatt v. Painter Commemorative Project will provide contextual information. Accordingly, an interior gallery exhibition-event space will be dedicated to narrativizing the legal history of racial inclusion in public higher education and UT Austin's role in this process.