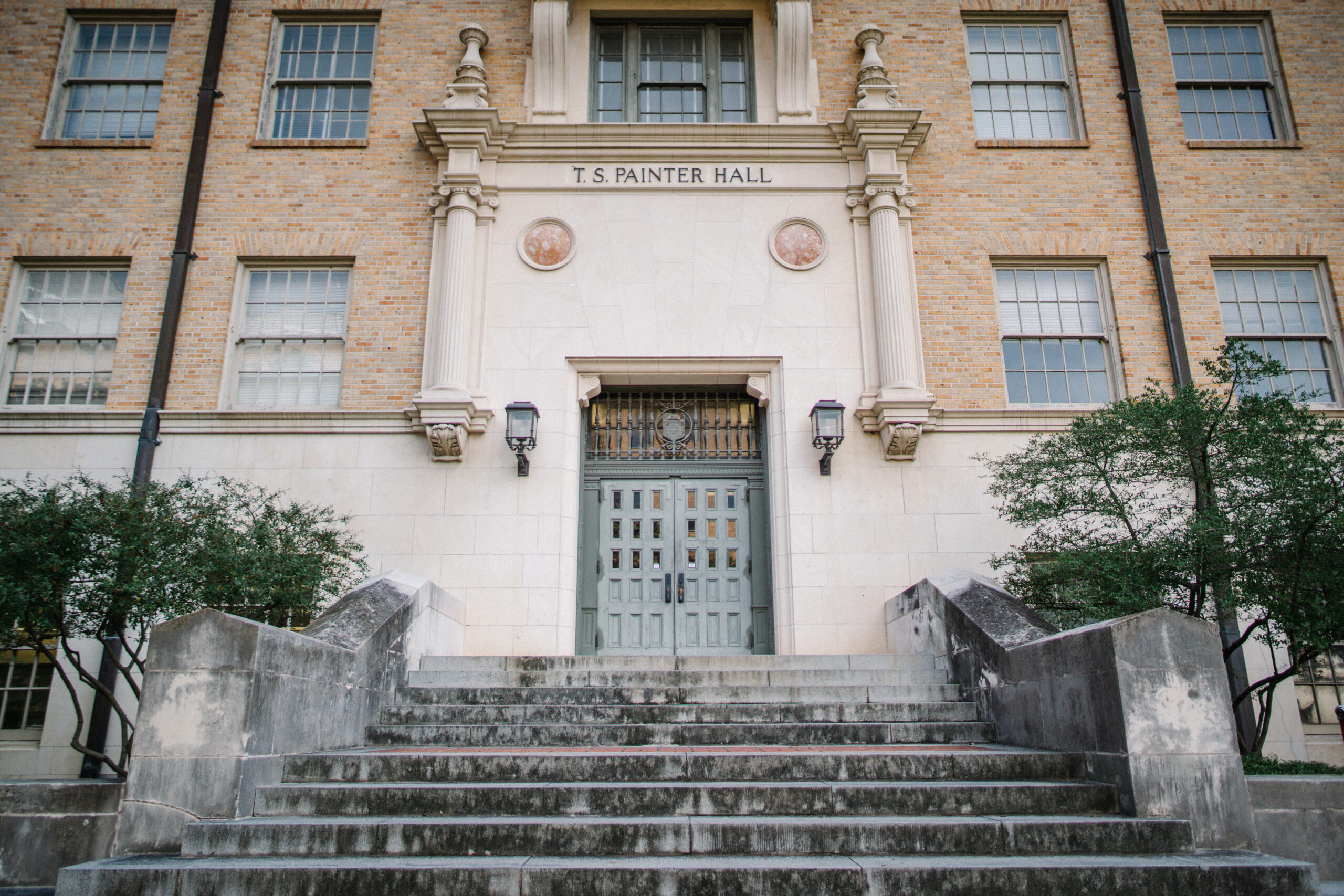 Breaking Barriers
This project recognizes Heman Sweatt and other key figures by narrating their legal struggle for racial equity in higher education at UT and around the country.

Breaking Barriers is a temporary art installation and public history about the Black Texan activists, students, professors, and the wider community who helped end racial segregation at The University of Texas, in Austin, and in our nation. In the 1930s and 1940s, Black Texan NAACP Civil Rights organizers laid the groundwork for a massive, statewide push to challenge segregation in education. In 1950, they triumphed when the Sweatt v. Painter case was decided unanimously by the U.S. Supreme Court, ending racial segregation at the UT Law School and graduate school. The first cohort of Black graduate students immediately enrolled at UT after the historic ruling, opening the doors of The University of Texas and taking a key step in integrating higher education.
PART I
The NAACP and Black Texan Civil Rights Leaders The NAACP and Black activists from across the state played central roles in the movement for civil rights in Texas. The Sweatt case against The University of Texas was one of the NAACP's best-known actions in the state, but the organization had a history of mobilization and campaigning against racial violence dating back to 1915. Read more about the history of the NAACP's efforts in Texas and Black leaders whose devoted work over decades transformed higher education and the social and political landscape.
PART II
The Sweatt v. Painter Case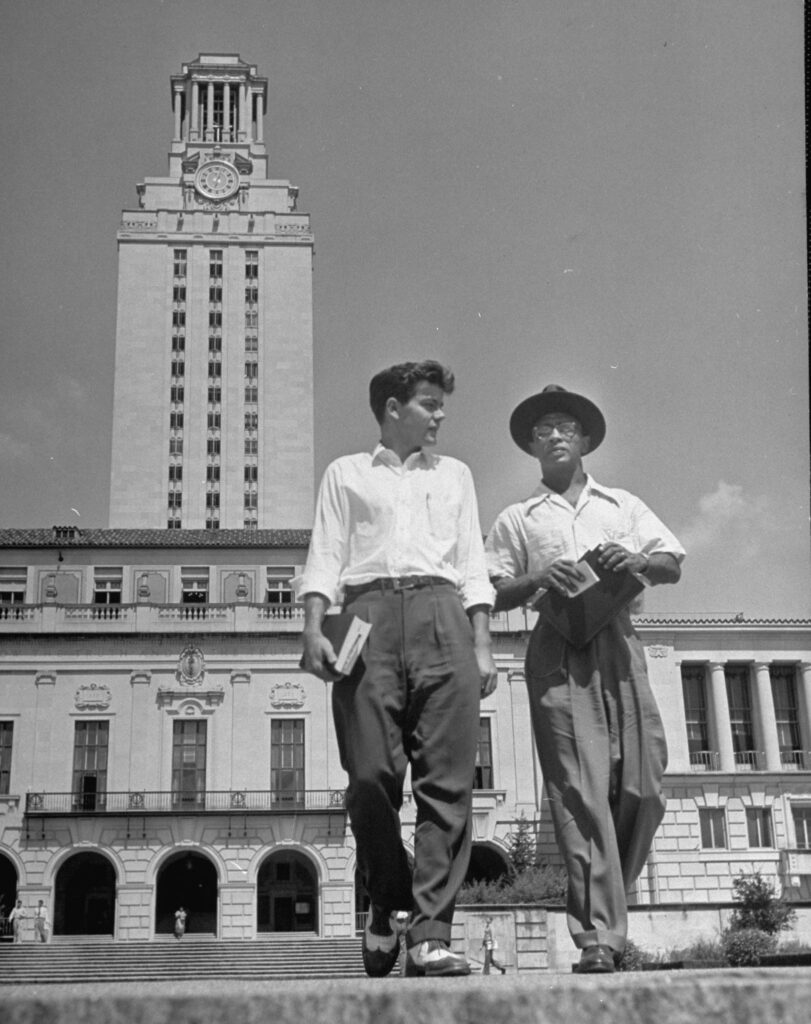 Sweatt's historic entry to UT Law began years before the Supreme Court's decision, when he first applied to The University of Texas in 1946 and was rejected on account of his race. In collaboration with the NAACP, Sweatt sued the University at both the state and federal level. His story highlights the movement for desegregation and civil rights in Texas and his role in forging the path to desegregation of higher education in the nation. Read more about Sweatt, the activists, and students who fought for change.
PART III
Opening the Doors: First Black Students at The University of Texas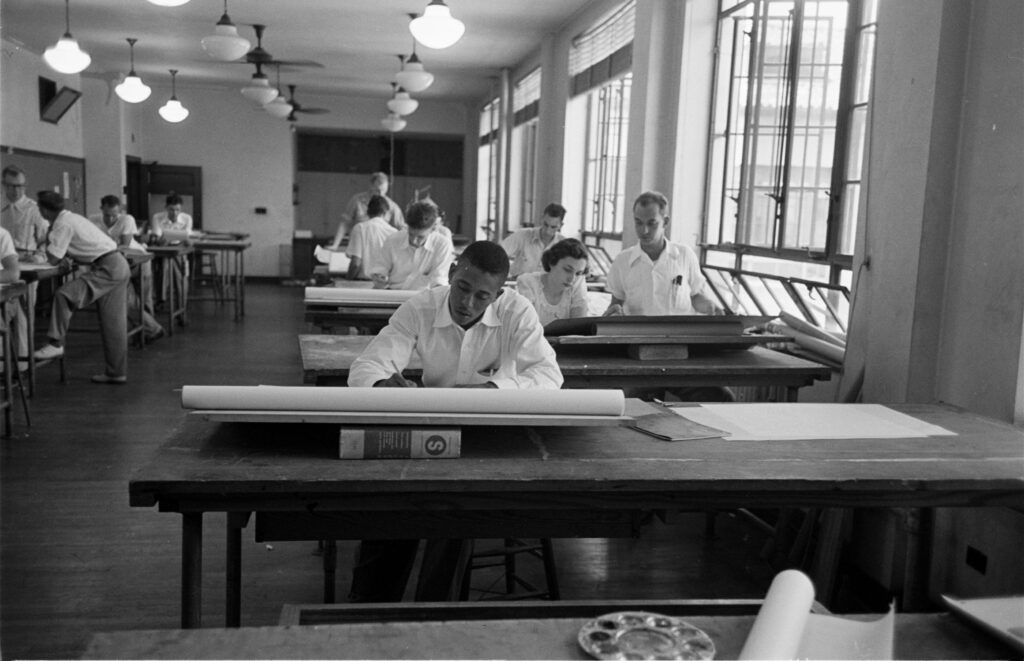 In the summer of 1950, just days after Heman Marion Sweatt's historic victory, the first Black graduate students began to enroll at UT. That fall, Sweatt and five other men became the first Black students to enter The University of Texas Law School, with Black women entering the Law School the following year. Between 1950 and 1955, just over 400 Black graduate students and 16 Black law students were admitted to UT. Their entry was far from easy and some met overt challenges from students and faculty. Read more about the students who experienced these first years of integration.