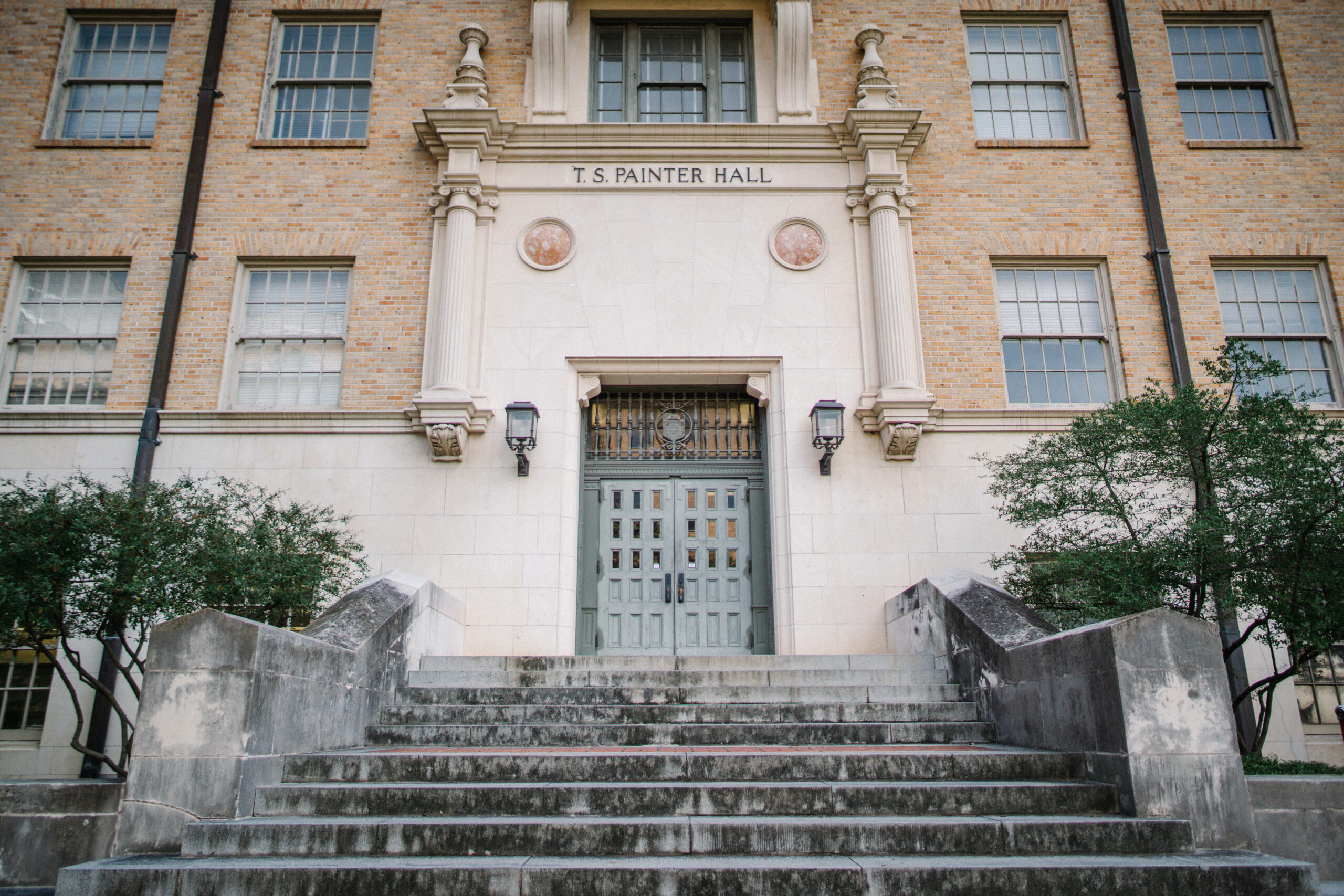 Opening the Doors: First Black
Students at The University of Texas
(1950 – 1956)
This project recognizes Heman Sweatt and other key figures by narrating their legal struggle for racial equity in higher education at UT and around the country.

OPENING THE DOORS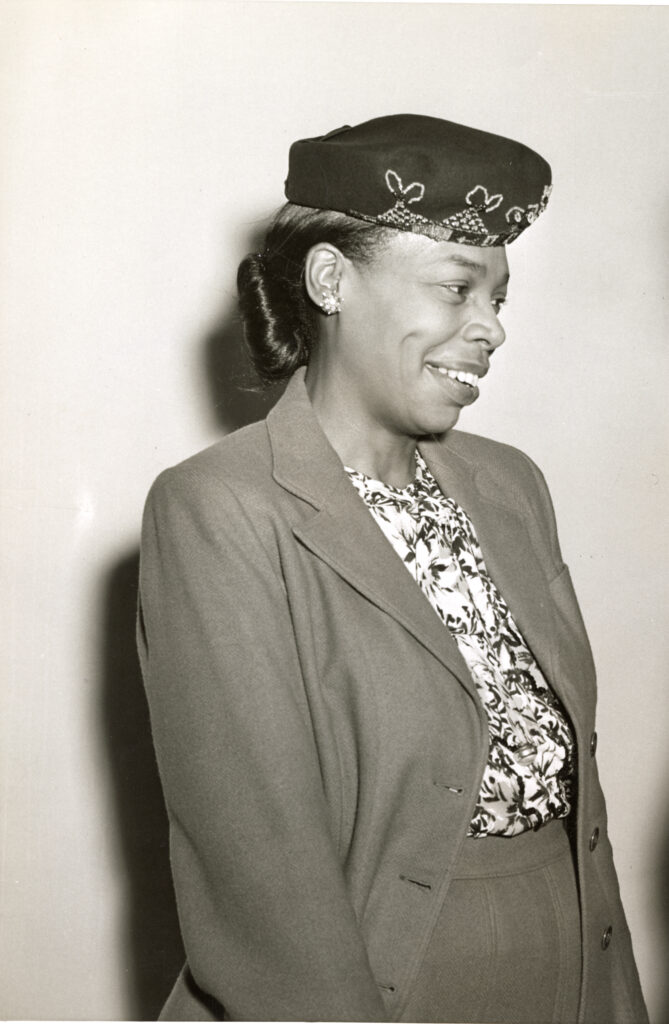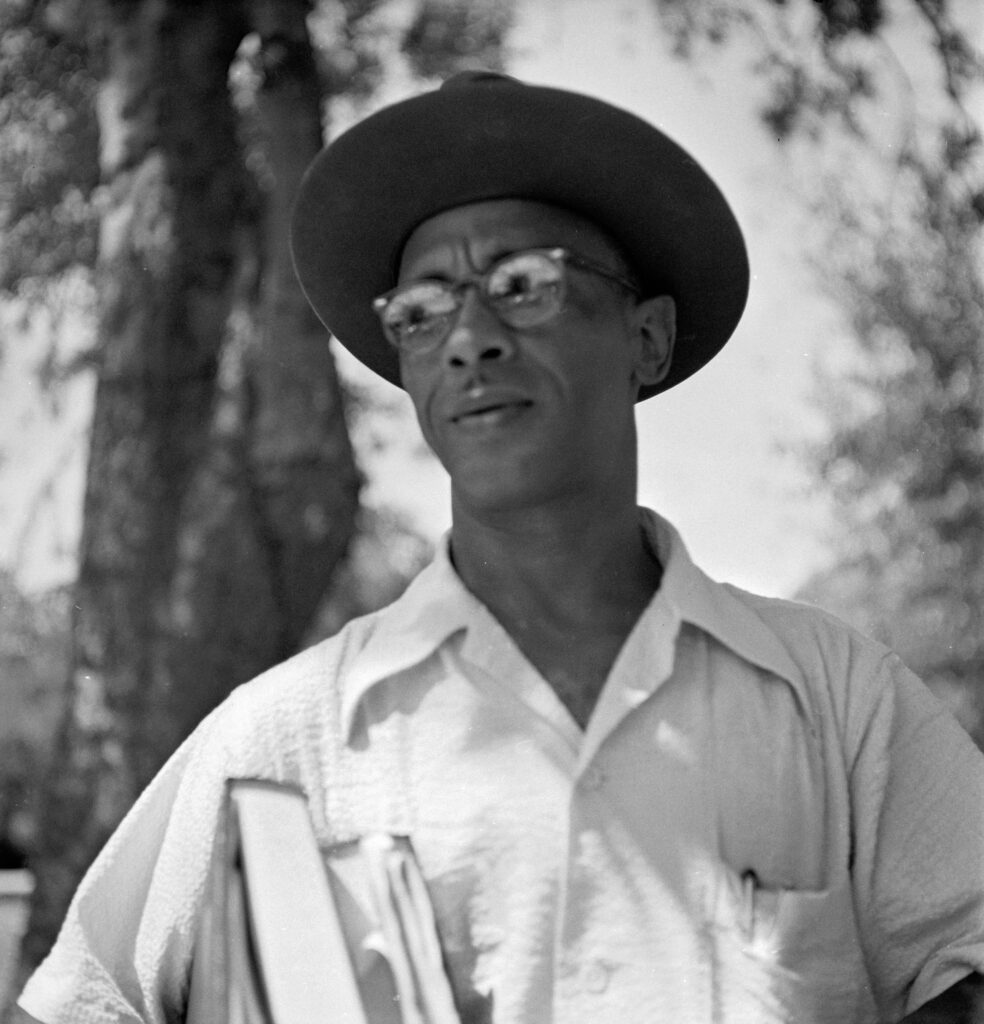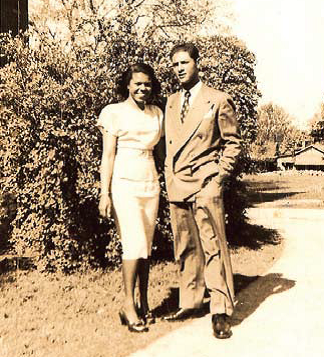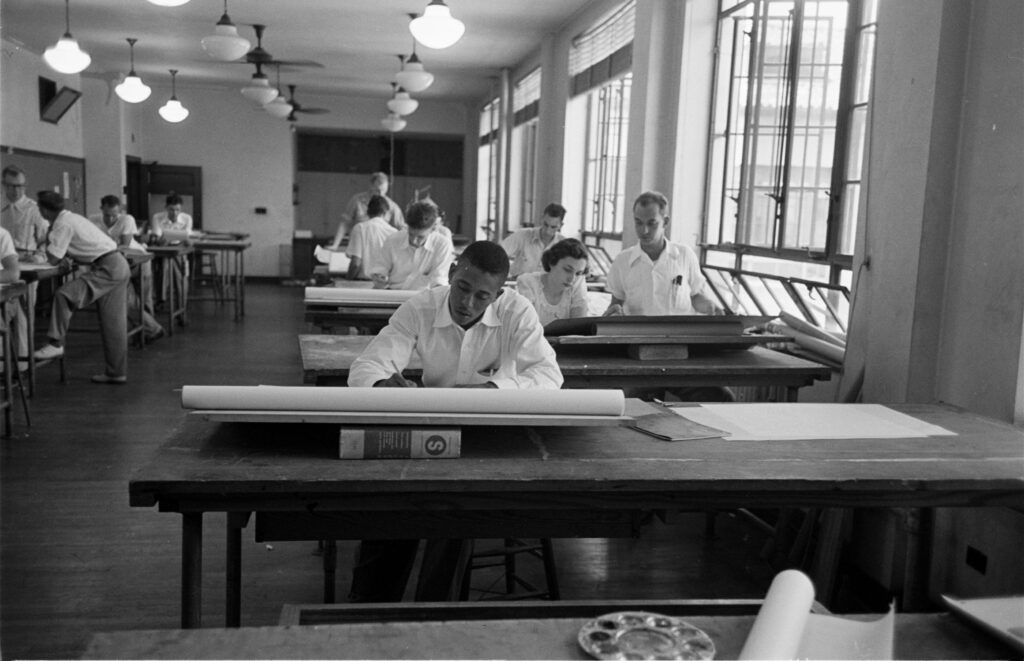 On June 5, 1950, Heman Marion Sweatt was delivering mail on his Houston route when the U.S. Supreme Court unanimously ruled that he had won his case, desegregating graduate studies at The University of Texas Austin (UT). Two days later, John Saunders Chase of Austin and Horace Lincoln Heath of Waco registered to take graduate classes during the first of UT's summer sessions that year, in architecture and government, respectively. A photographer from LIFE magazine took photos of the two Black men marking this historic moment.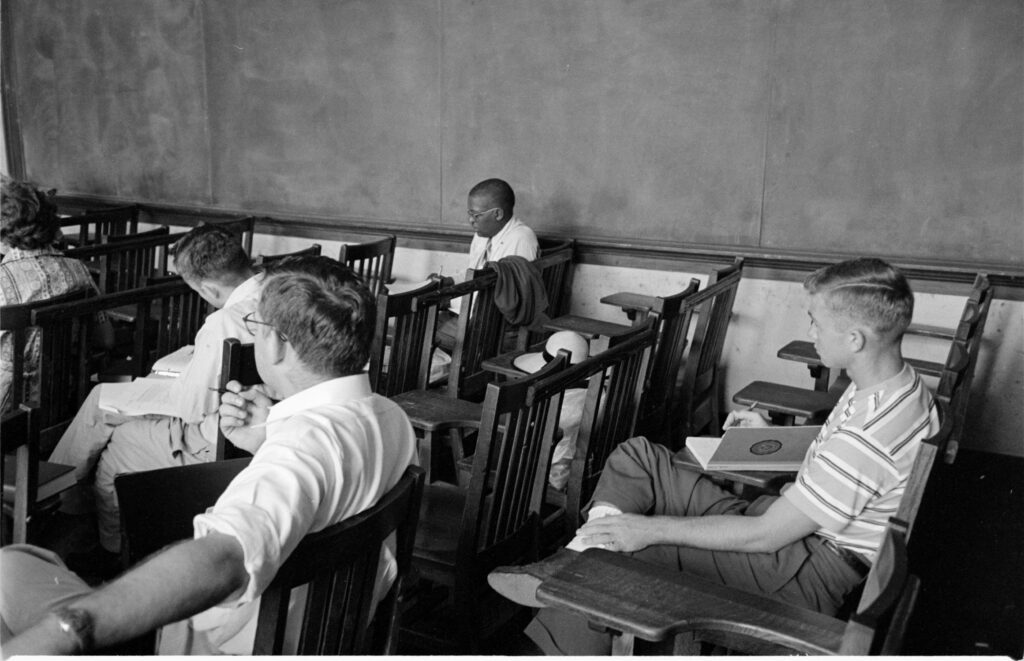 A few days later, university officials reversed their rejection of Walter D. McClennan's application and he, too, registered for graduate study, in the field of pure mathematics in his case. In July of 1950, at the start of the second summer session, June Brewer, Emma Harrison, Wilhelmina Perry, and Mabel P. Langrum, all Black women, enrolled for graduate studies in education.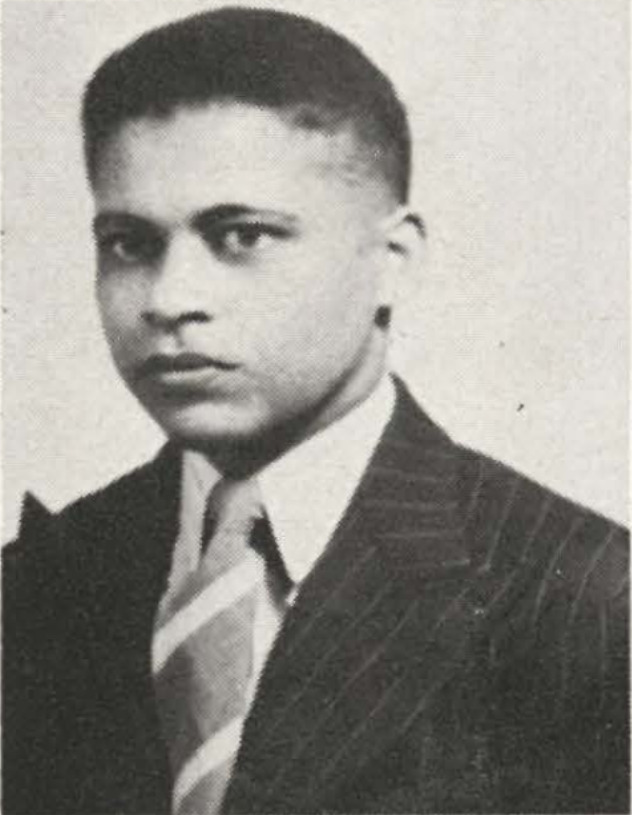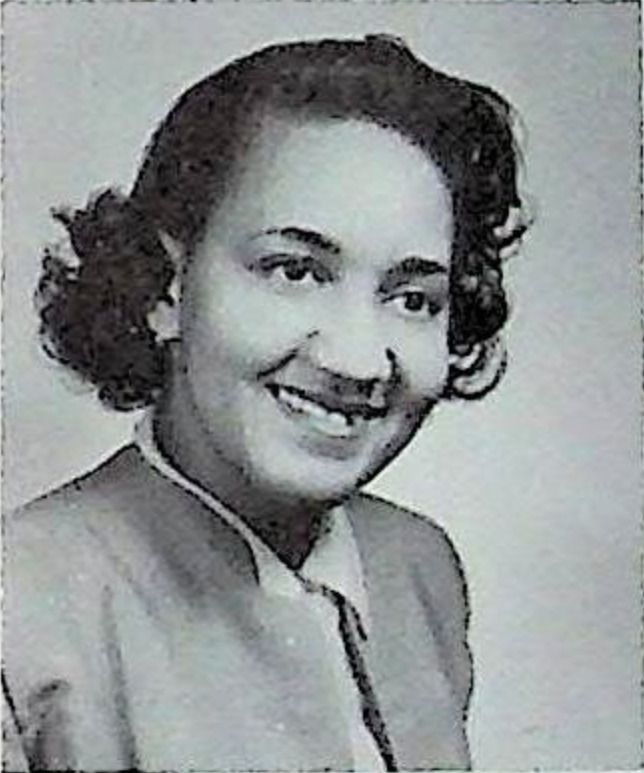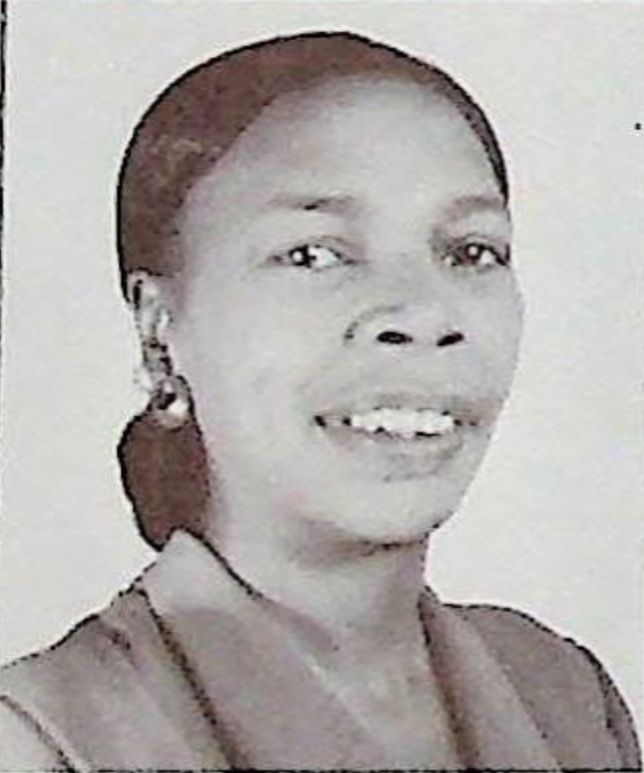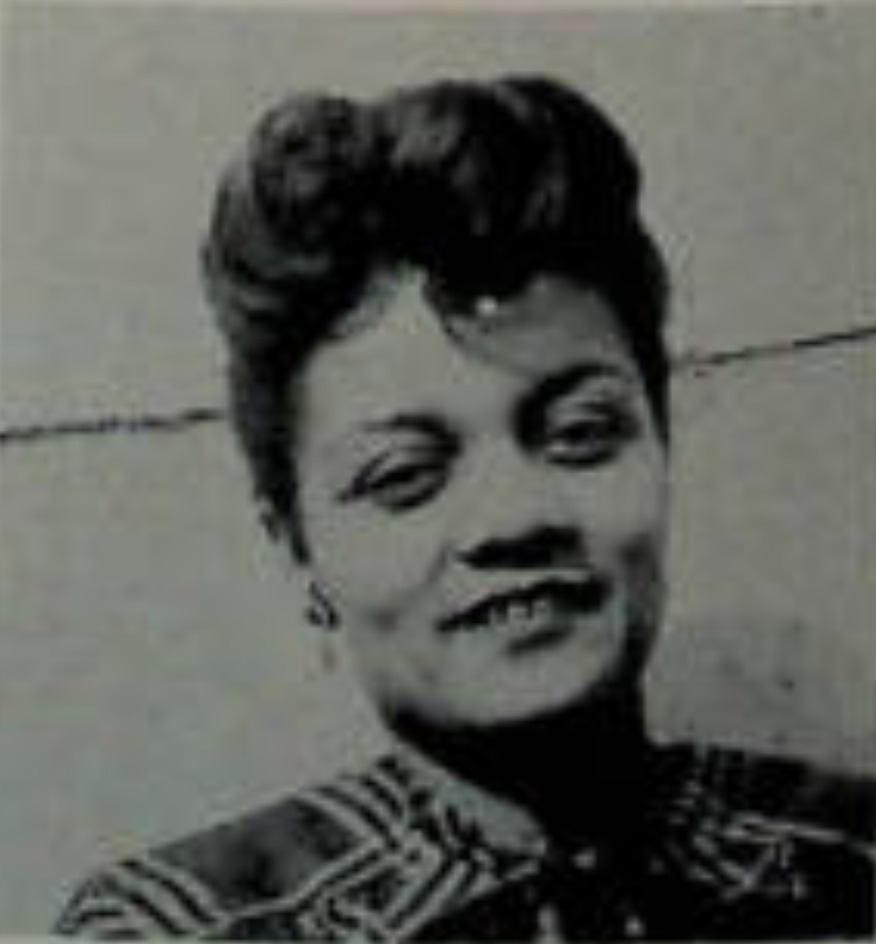 That fall, Heman Marion Sweatt and five other men became the first Black students to enter The University of Texas Law School. The first Black women entered the Law School the following year.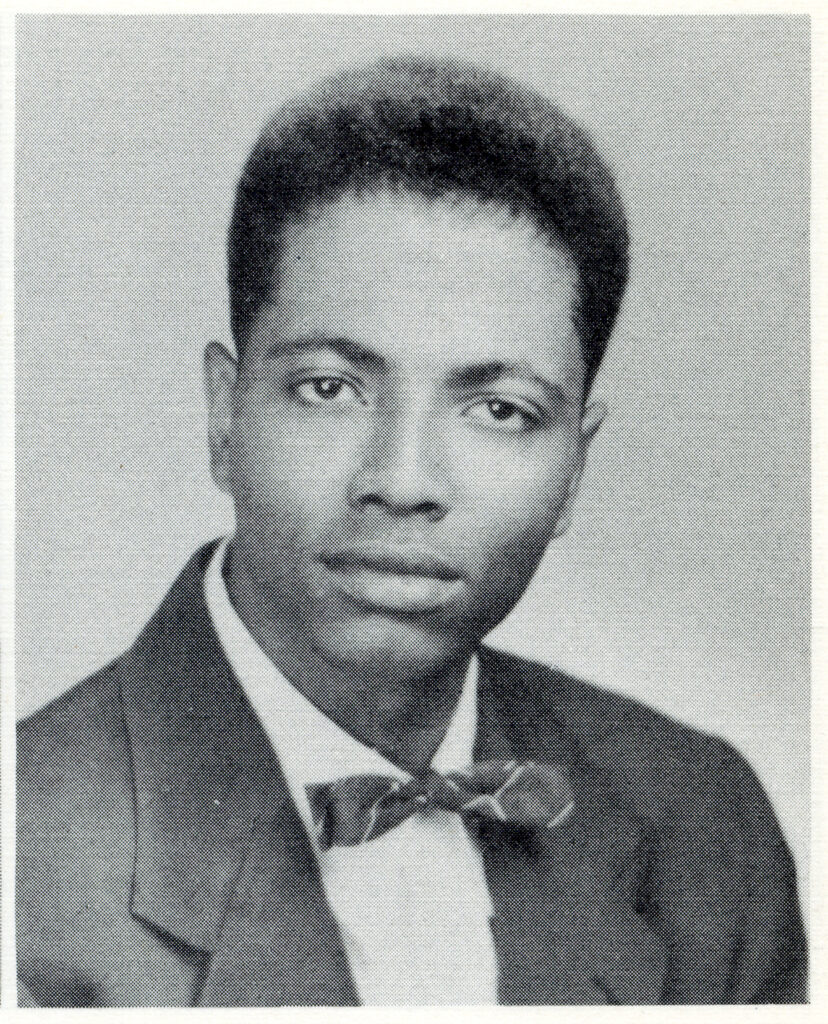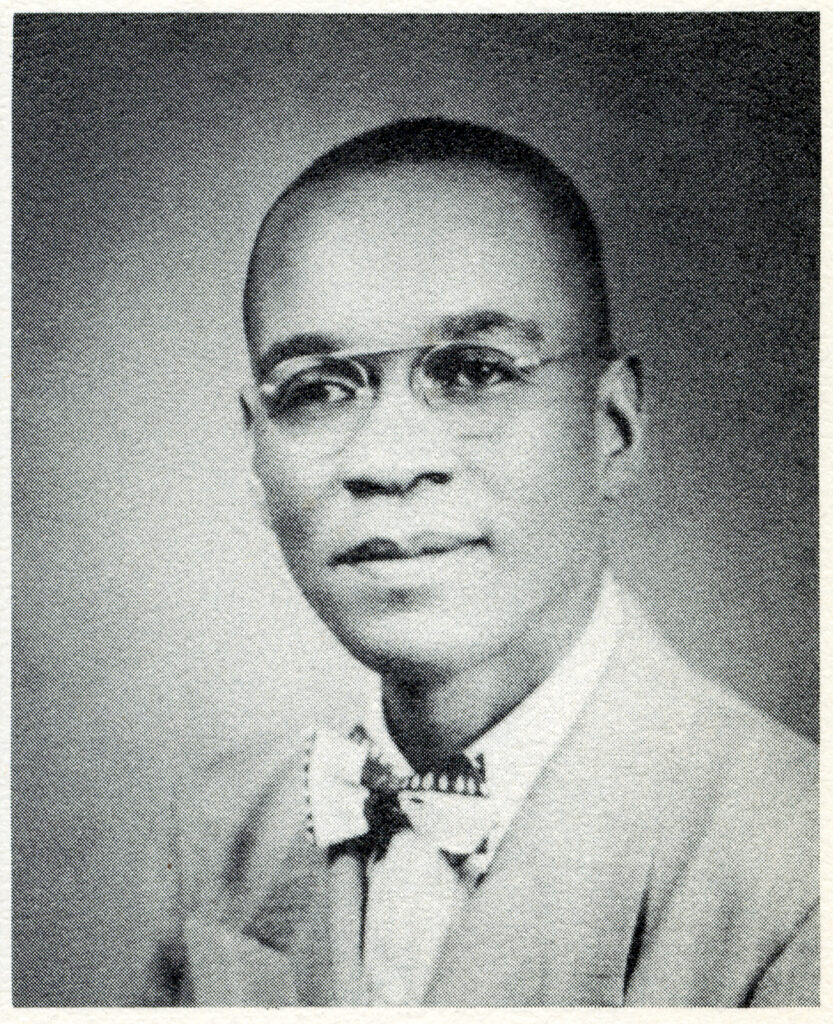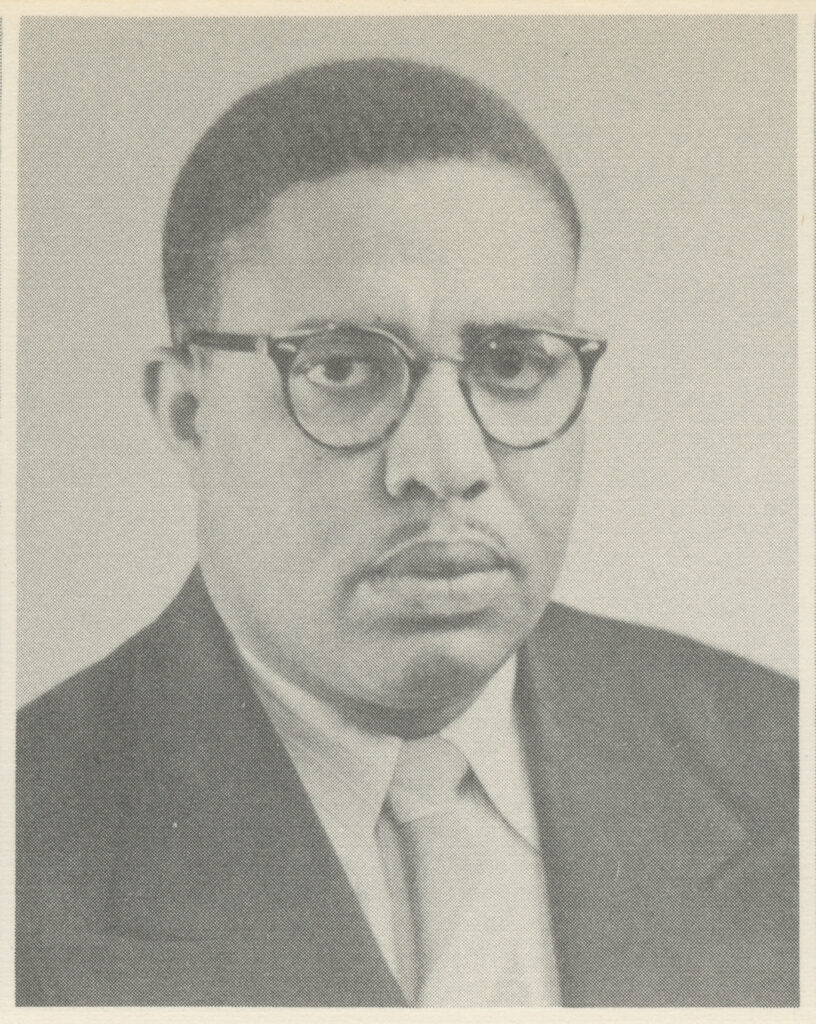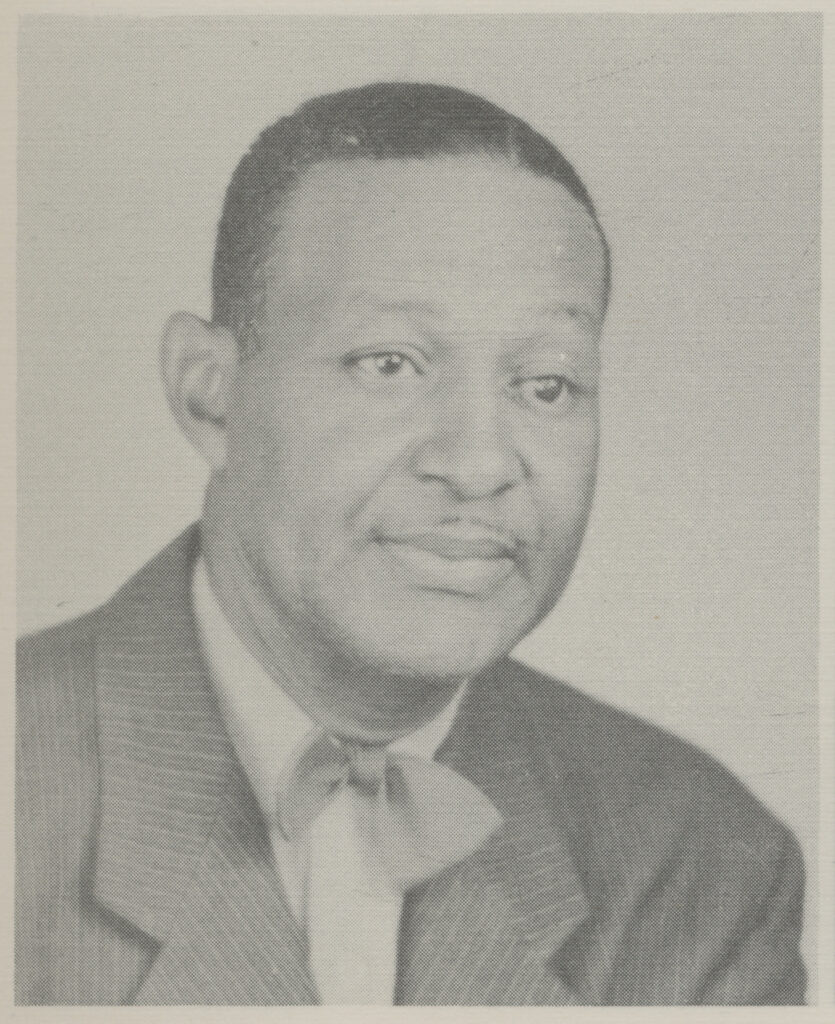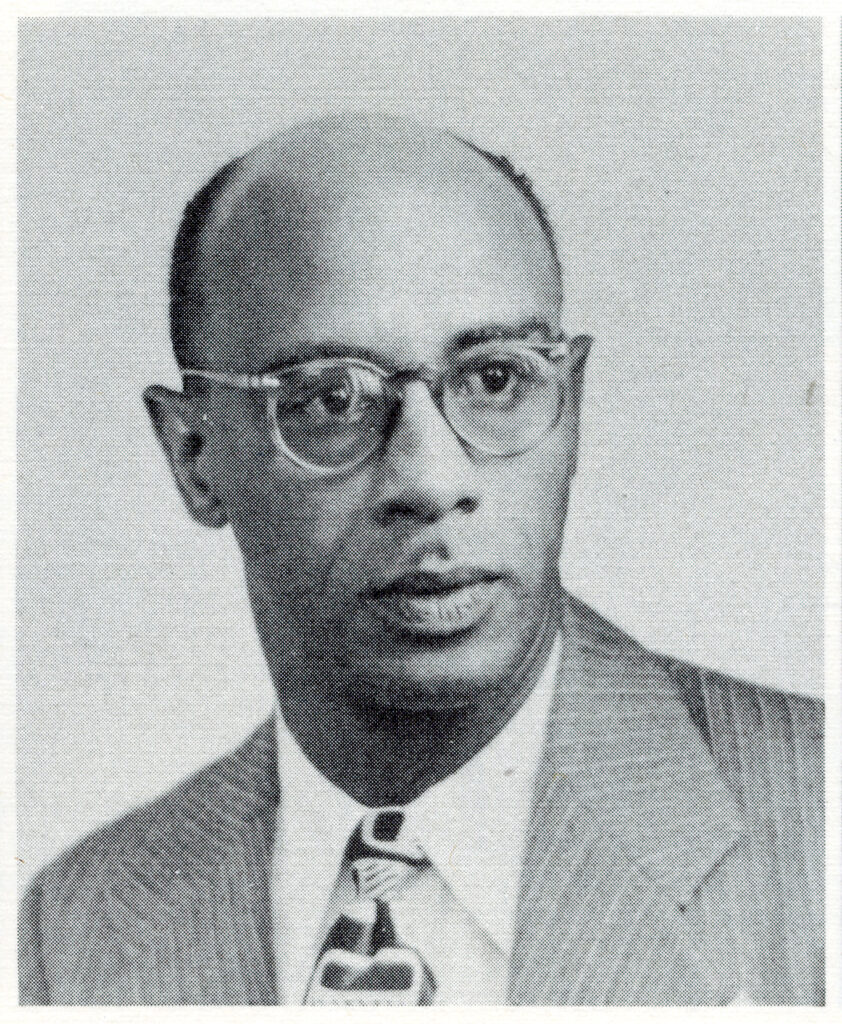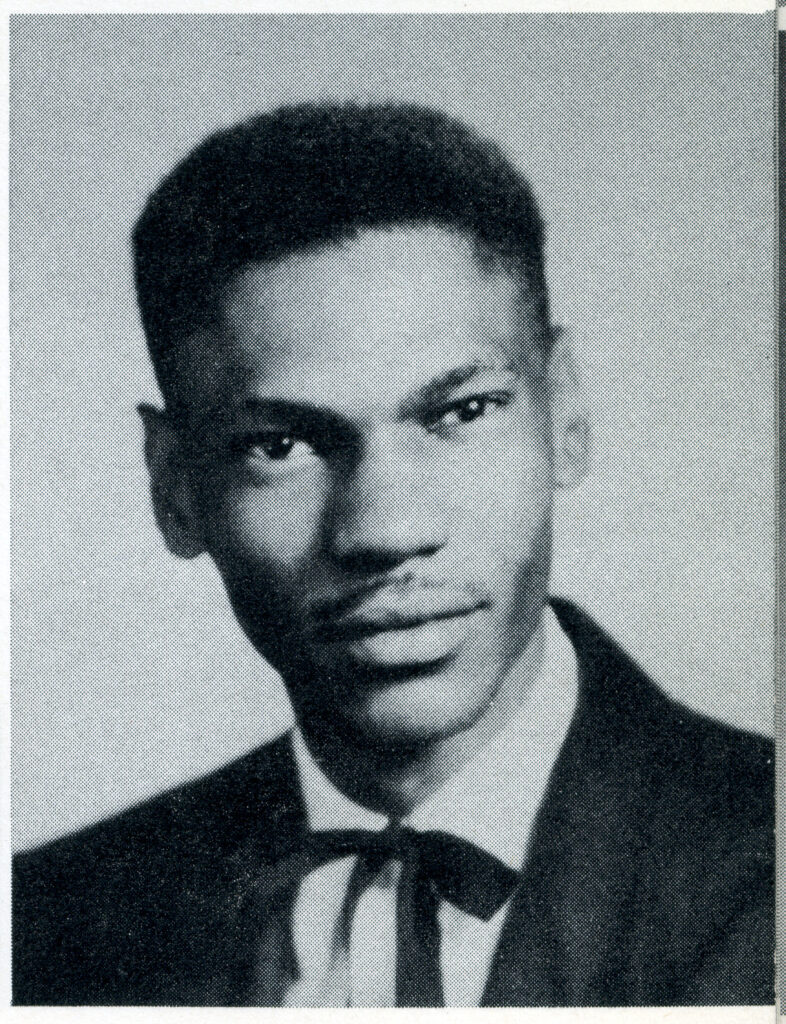 Although the UT School of Law was integrated, Dean W. Page Keeton still called all six Black men to his office to ask them to "voluntarily" agree to use only one of the two available men's restrooms in order to accommodate white students who objected to using the same restroom as them.1 George Washington, Jr., who had been James Hemenway Morton's student at Huston College, recalled the racial atmosphere that fall as being "icy and uncomfortable."2 Jacob Hudson Carrothers, Jr. recalled the difficulties and stress that were faced by all of the first Black students, but especially by Sweatt. During the first week of classes, in an effort to intimidate the Black students, Ku Klux Klansmen erected a burning cross in front of the Law School and slashed the tires on Heman Marion Sweatt's car.3 Of the initial group, only Virgil Lott and George Washington, Jr. completed their studies and received a degree from UT Law.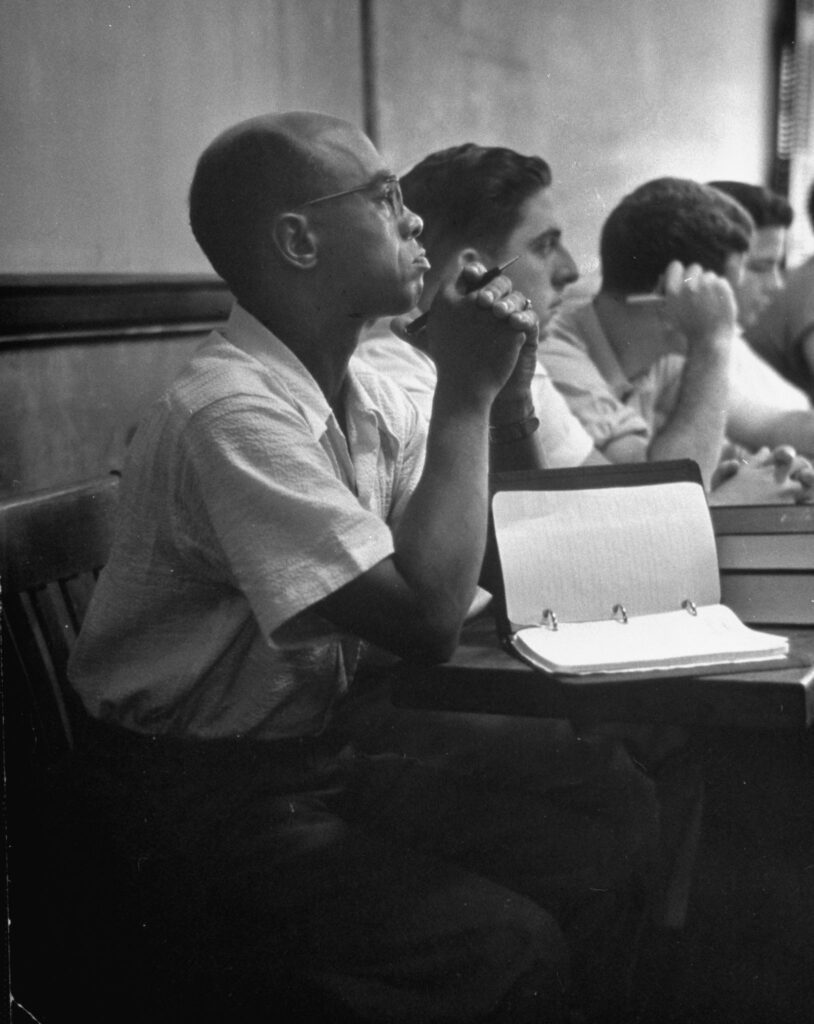 Between 1950 and 1955, just over 400 Black graduate students and 16 Black law students were admitted to UT. Black students were only allowed to undertake courses of study at UT that were not offered by either of the two nearby Historically Black Colleges and Universities (HBCUs)—Texas Southern University for Negros (now Texas Southern University) or Prairie View College (now Prairie View University). Early Black graduate students majored in engineering, education, social work, special education, chemistry, math, Spanish, and psychology, none of which were offered at those two HBCUs.
In that same summer of 1950, two undergraduate journalism majors, George McElroy and Tilton C. Carothers, also applied to enter The University of Texas. They were turned away and directed to take journalism courses at Texas Southern University for Negroes. After the Brown v. Board of Education Supreme Court decision in 1954, however, the first Black undergraduates were allowed to attend The University of Texas in selected fields, all of which were not offered at the segregated state institutions. In the fall of 1956, the first class of Black undergraduate freshman—who today call themselves the Precursors—entered UT and fully opened the university, desegregating all of its courses and fields of study, regardless of whether they were also offered elsewhere in Texas. It took more than a decade to integrate other aspects of university and campus life, including faculty and staff hiring, student housing, athletics, and Greek life.
The extant records make it challenging to be certain how many applications from qualified Black applicants were rejected, turned away, or redirected by University of Texas officials during this time period. Available records indicate, however, that UT officials tracked Black graduate students as they navigated the social and political complexities of studying at a desegregated but largely unintegrated campus. The registrar, deans, and staff sent confidential reports and updates about Black students' admissions inquiries and academic performances in courses, often directly to the University President and Board of Regents while the UT administration carefully managed and tightly controlled the publicity around the integration process.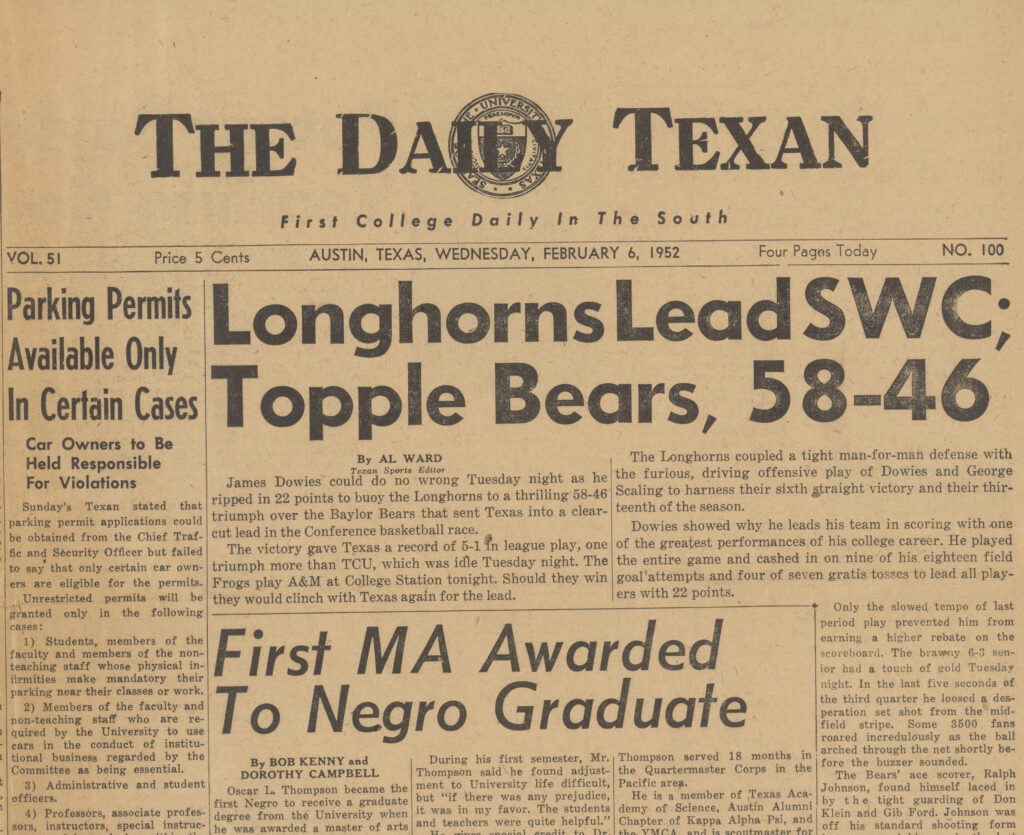 On January 31, 1952, Oscar Leonard Thompson became the first Black student to graduate from The University of Texas. He received a master's degree in Zoology, the home department of the University President T.S. Painter. Exalton Alfonso Delco, Jr. was the first African American to earn his PhD in that department, which he received in 1962, and took cytology classes with geneticist T.S. Painter. He recalled being the only Black student in the classroom and described occasions when Professor Painter would display slides with disparaging images of Black people before class, laughing at his expense. Thompson's faculty supervisor, Dr. Clarence P. Oliver, served as scientific advisor and also received funds distributed to promote racial science on a committee headed up by segregationist Mississippi Senator James Eastland in the late 1950s. Both Thompson and Delco later worked as college professors at HBCUs, committed to supporting the next generation of students and Black scientists in Texas.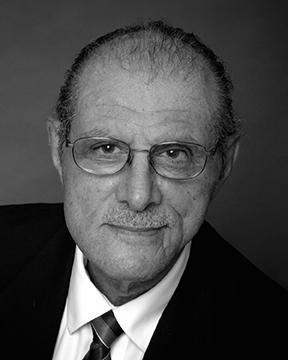 It took six years for one of the most prestigious institutions of higher education in the Southern United States to transition from a bastion of racial segregation to an institution nominally open to all Texans. UT was the first flagship institution of the states of the former Confederacy to undertake this process. The bravery, sacrifice, and perseverance of the Black students documented in this project pushed the university closer to the fulfillment of its promise to be an institution of and for all Texans.
Footnotes
Page W. Keeton, W. Page Keeton: An Oral History Interview, Tarlton Legal Bibliography Series No. 36, 1992, 39. ↩︎
Amilcar Shabazz, Advancing Democracy: African Americans and the Struggle for Access and Equity in Higher
Education in Texas (University of North Carolina Press, 2004), 116. ↩︎
Ibid. ↩︎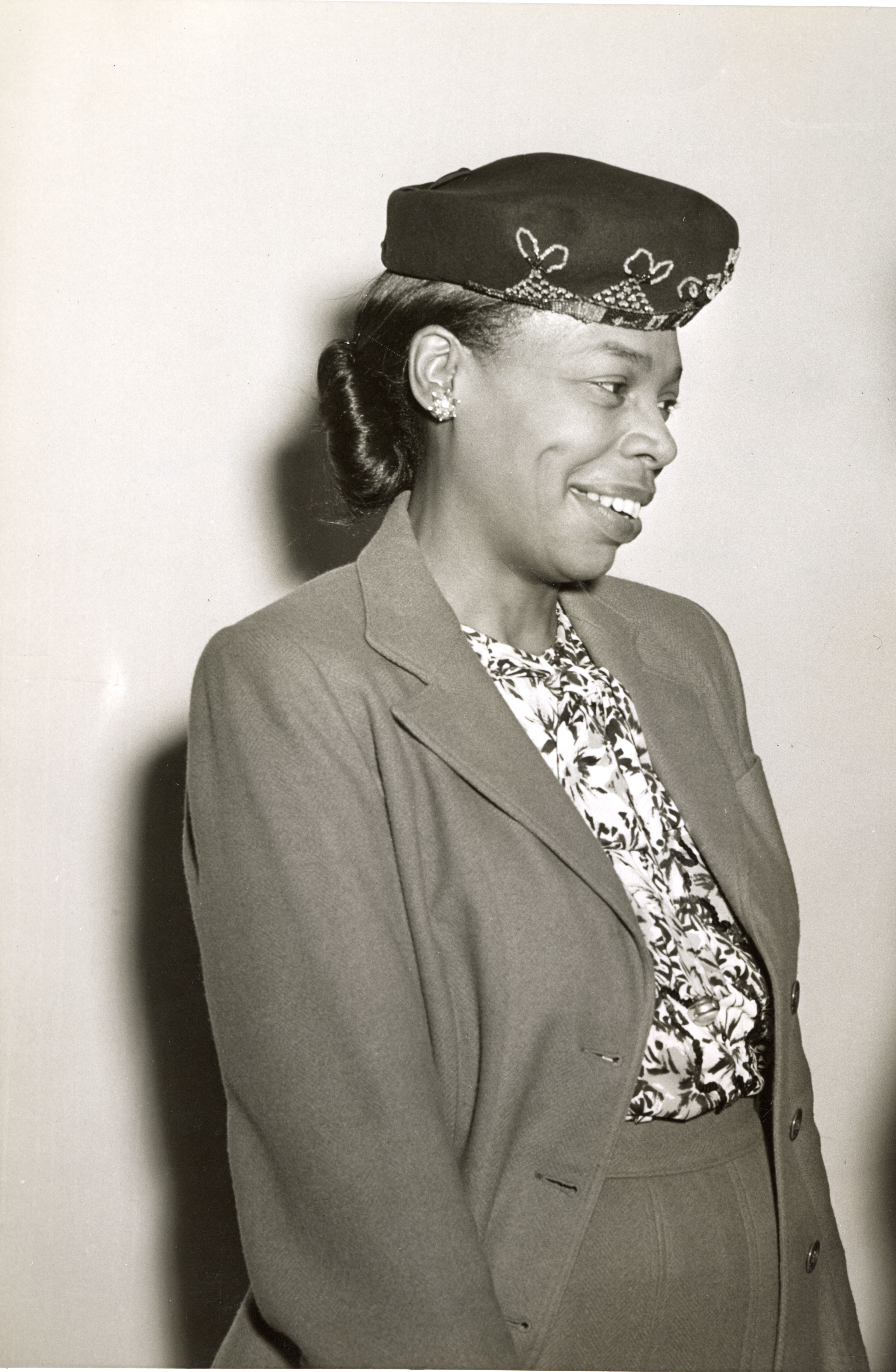 EMMA HARRISON
AMONG UT'S FIRST BLACK GRADUATE STUDENTS
SUMMER 1950
Emma Harrison was part of the first cohort of eight Black graduate students who integrated UT during the two summer sessions of 1950. The first three Black students enrolled within days of the U.S. Supreme Court's ruling that Heman Marion Sweatt won his case to desegregate the Law School. Architect John Saunders Chase and Horace Lincoln Heath were the first two students to register and pay their fees and enroll at UT in June.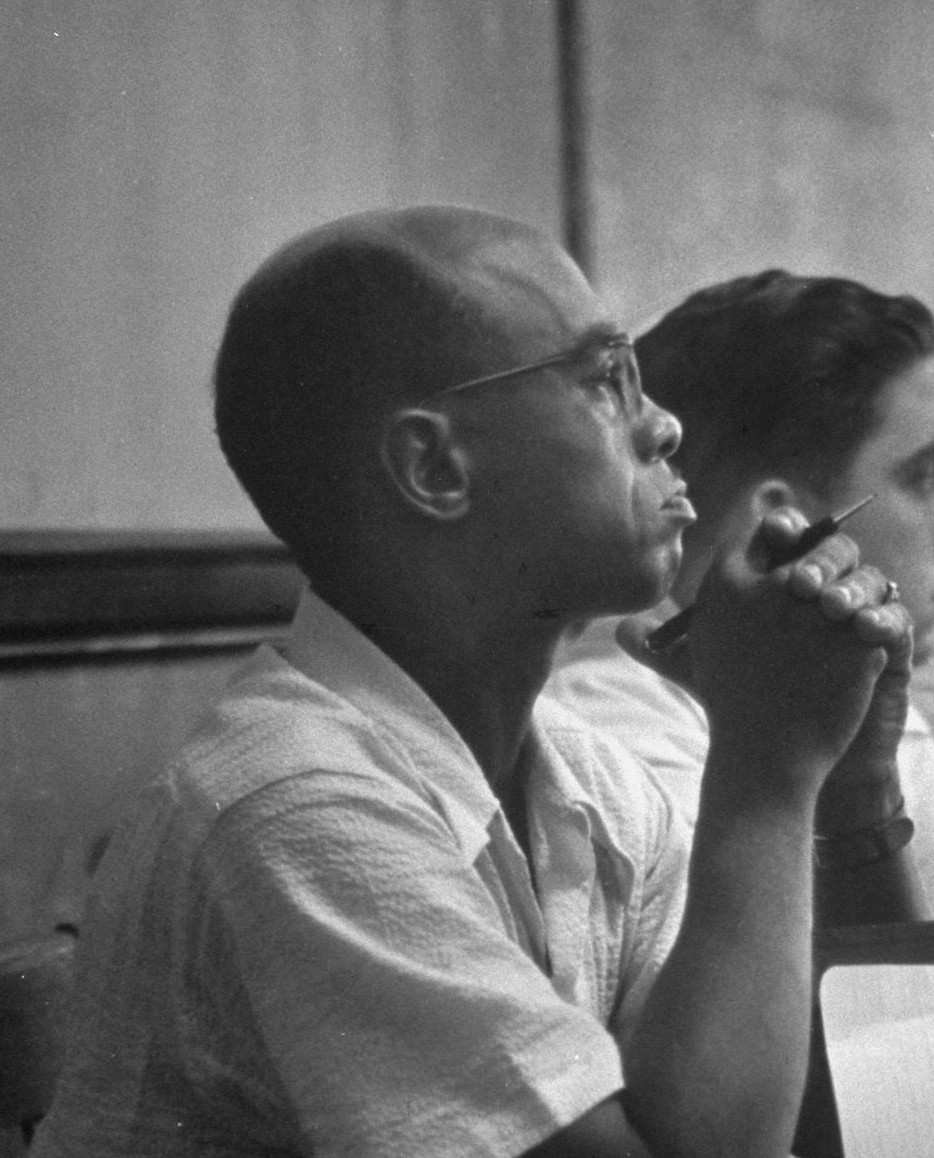 HEMAN MARION SWEATT
AMONG UT'S FIRST BLACK LAW STUDENTS
FALL 1950
In the fall of 1950, Heman Marion Sweatt (1912-1982) and five other men became the first Black students to enroll in the Law School at the University of Texas: Jacob Hudson Carruthers Jr. (1930-2004), Elwin Franklin Jarmon Jr. (1932-1997), Virgil Lott (1924-1968), Dudley Redd (1907-1980), and George Washington Jr (1929-2005). Lott became the first Black graduate of the UT School of Law in January 1953. OSCAR LEONARD THOMPSON
UT'S FIRST BLACK GRADUATE
1952
Oscar Leonard Thompson (1907-1969) became the first Black graduate of the University of Texas when he received a Masters of Arts in Zoology in January 31, 1952. He studied hemoglobin and was engaged in community activism, research, and education around sickle cell anemia. Thompson continued teaching at Huston-Tillotson in Austin after receiving his master's degree and he returned to UT study for his doctorate in Education, however, he died before completing it.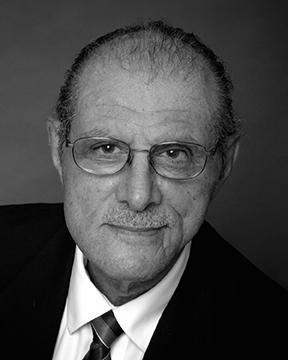 EXALTON ALFONSO DELCO JR.
PROFESSOR AND EARLY UT BLACK GRADUATE STUDENT
1962
Exalton Alfonso Delco Jr. was born in 1929. At age 15 he left Houston to study at Fisk University and he completed a master's degree at the University of Michigan. Delco was the first African American to receive his PhD in the Department of Zoology at UT where he specialized in ichthyology. Delco taught at Texas Southern University and at Huston-Tillotson for 25 years and he served as an administrator there and at other local institutions.